Meet the App
MyHealthyGut takes an integrative approach in its therapeutic programs and information to help people optimize their digestive health. What this means is that we don't believe the absence of disease equals good health. Current scientific evidence is at the core of every recommendation in the app. We also consider emotional and psychological factors, human behaviour and sometimes, good common sense to provide guidance. The goal is to encourage users to adopt a whole food, anti-inflammatory diet to enhance well-being and increase energy levels. MyHealthyGut empowers individuals to take action and strive for better health. 
Meet the Team
MyHealthyGut is the result of a unique collaboration between leading University researchers, healthcare practitioners and gut health disease associations. We listened to your feedback, did our research, and we are thrilled about the upcoming release of the new and  improved, completely revised version of the app.
Meet the people behind MyHealthyGut!
Darlene is a entrepreneur with over 30 years of proven IT and business experience. CEO & Founder of KORE Digital Health Therapeutics, a mobile health platform. Co-founder of Points.com, a publicly traded company that provides the world's top loyalty programs with eCommerce and technology solutions
Desiree is a registered dietitian in private practice and author of the book, Un-Junk Your Diet: How to shop, cook and eat to fight inflammation and feel better, forever. Taking an integrative approach, Desiree helps those with digestive issues and chronic inflammation find relief and live healthier, more vibrant lives.
Justine is a CIHR-funded health psychology researcher at the University of Calgary. Her program of research is focused on a holistic approach to chronic disease management. With over 8 years of teaching and research experience, and a diagnosed celiac since 2010, Justine is committed to using evidence-based strategies to help people to optimize their health.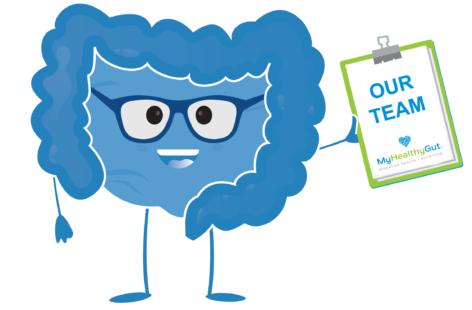 Crystal Munro, B.Admin
Chief Marketing Officer
Tracy Stewart, RHN
Chief Communications Officer
Jess Pirnak, RD
Director, Consumer Product & Services
Ganive Bhinder, PhD
Science Advisor
Stephen Drozdik
Application Developer