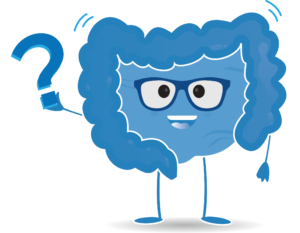 First off, a huge thank you from all of us at MyHealthyGut for choosing us as your gut health companion! We know this is a stressful time, and we are all thinking about you as we come together.
Our Registered Dietitians would like to share a few tips to help to ensure you stay mentally and physically strong during this time.
1. Eat well! Choose 1-2 healthy habits a week to focus on. Your behaviours are the most powerful determinants of your health. Eat Real Food. Hydrate without calories. Get lots of fibre (from real foods). Get 150 minutes of exercise. Get enough sleep.
2. Cut out or cut down on the processed, high-sugar, and high-fat snacks. You are not alone if you crave these when your routine is disrupted. These foods generally tend to worsen digestive upset. What your body needs right now are fibre-rich foods as they contribute tremendously to a healthy gut microbiome. Things like oranges, avocado, chickpeas and chia seeds. Check out the article "Not so Boring Fibre" in our Resources Section, and visit our Recipes section for great dessert and snack ideas.
3. Keep produce at its best for longer. Green stuff tends to spoil quickly. When we're stuck at home and want our food to last…any limp produce, from asparagus to kale to celery, can be re-crisped in a bath of cold water. Check out these tips from our chef, Terry Walters!
Start with small changes…aim for consistency over intensity.
We also thought we'd take this opportunity to ask for your input. This app is for you, and we're really listening to what you have to say. We appreciate your continued support, and hope you are enjoying the features, recipes, and information.
We'd really love your feedback on what you like, what you don't like, and what you'd like to see from the app in the future. We have three short questions to ask and hope you'll weigh in! Visit our SURVEY link to participate in the questionnaire.
Thank you again, and we wish you good health.
From all of us at MyHealthyGut